Get a customized email address
Business email hosting Malaysia
A simplified and secure email hosting solution for Malaysian businesses.
Professional email for your company
Email hosting for Malaysian businesses
Are you tired of using a generic email address for your business? Get a professional, branded email address that is tailored for your Malaysian business. With email hosting, you'll also get features such as spam protection, large storage capacity, and the ability to access your email from any device with an internet connection.
Don't let a unprofessional email address hold you back.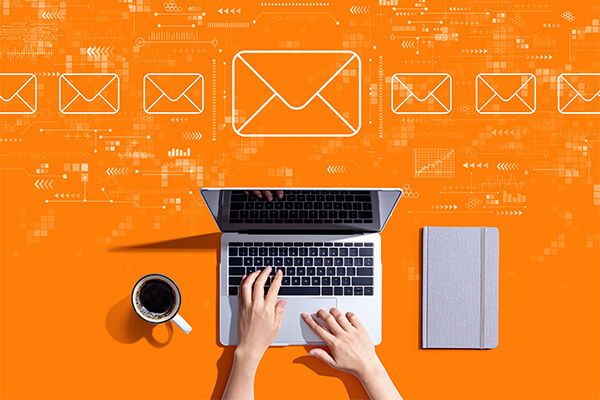 Take control of your inbox
Business email features
Upgrade to a business email hosting plan and start making a better impression with your clients and partners.
Private Domain
Your business email will use your company domain ( you@yourdomain.com ).
Spam protection
Keep your inbox clean and secure with our advanced email spam protection.
Simple interface
Experience a simpler, more intuitive email interface with our email hosting services.
Upgrade anytime
Reaching your account limits? Upgrade your email plan at anytime.
Looking for an email hosting plan that fits your needs? Look no further! Our email hosting plans offer a range of features to suit your business, including customizable email addresses, spam protection, and large storage capacity.
Standard
RM 680/yearly
– 20GB Storage Space
– 10 Email Accounts
– Antivirus & Anti Spam
– Webmail
– Custom domain name
– IMAP/POP Support
– 20MB Attachments
– Basic Support
Zohomail
From RM 64/yearly
– User-based pricing
– Collaboration tools
– Productivity apps
– 5-50GB Storage per user
– Custom domain name
– Mobile Apps
– Desktop Apps
– IMAP/POP Support
– Large Attachments
– Basic Support
Office365
RM 174/yearly
– User-based pricing
– Collaboration tools
– Microsoft Office
– 50-100GB /User
– Custom domain name
– Mobile Apps
– Desktop Apps
– IMAP/POP Support
– Large Attachments
– Basic Support