Website management and support
Website maintenance service
We'll take care of managing and updating your website so you can focus on growing your business.
Do you need help with your wordpress website?
Your extended Malaysian website maintenance team
Our team of web developers can help keep your company website updated with new content, improved security and CMS updates. Whether it's fixing broken links, adding new pictures, updating product information, improving site speed, or recovering from a security breach, we can handle it all.
Our website maintenance and support plans give you peace of mind in knowing that your website is going to be running smoothly. Partner with us and we will take care of all aspects of your website.
Our process
How our maintenance plans work
Our website maintenance and support plans operate on a month to month basis, with a specific set of tasks carried out every month.
We use a help desk system to track and report any support/update tasks with you and your team.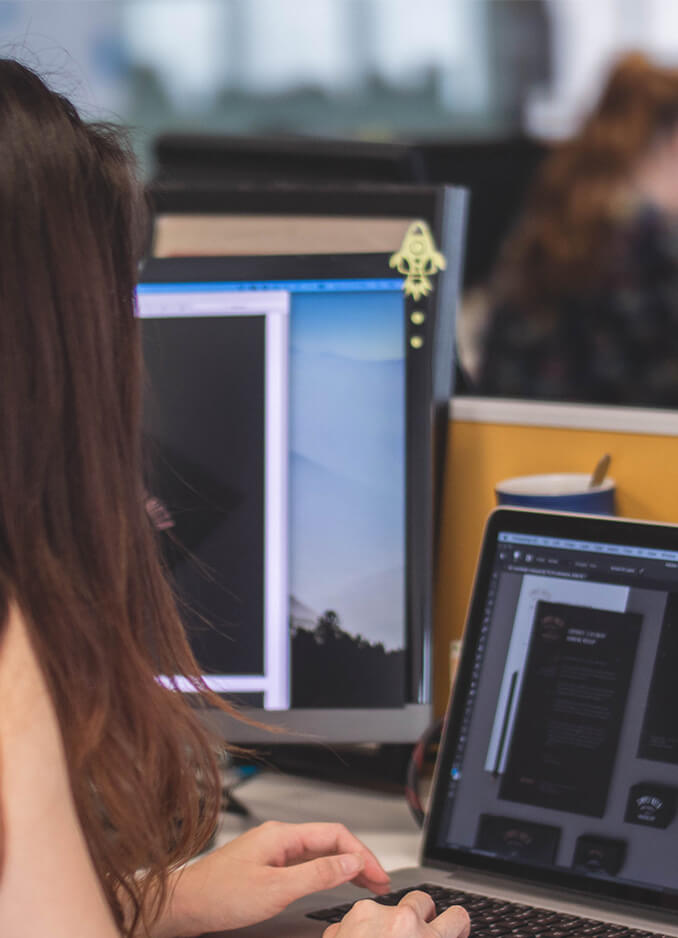 Website Maintenance Services Malaysia
Why website maintenance is important for your website and business

Dedicated IT Team
With an email or a quick phone call, you can be confident that our web developers will be ready to assist you.

Cost Savings
Prevent downtime that could potentially result in losses if you run a business that heavily depends on an online presence for getting new leads or product sales.

Always Updated
Keeping your website content updated does not only make your site more interesting, but also shows your customers that you're current and growing.

Working Backups
With a solid backup routine you can relax knowing your website can be restored and recovered should any issues arise.
From occasional updates to inclusive plans
Website maintenance plans and packages
Need more information? Call Us
Security & CMS Updates
Website Security
Website Backup
Up Time Monitoring
Monthly Updates
Basic Website Maintenance
15 Update Units
Website Security
Website Backup
Up Time Monitoring
Monthly Updates
Large Website Maintenance
30 Update Units
Website Security
Website Backup
Up Time Monitoring
Weekly Updates
Urgent Website Maintenance
50 Update Units
Site Speed
Website Security
Website Backup
Up Time Monitoring
Daily Updates
Website maintenance
services list
Our website maintenance packages can be customized to match your business needs. Some common examples of website maintenance services :
Website Security Hardening
Wordpress System Updates
Uptime Monitoring
Regular Backups
Website edits
SEO Services
Website Speed Optimization
Malware removal/ Hacked website
Website management
website updates
Tech Support
Web hosting
Frequently Asked Questions
Website maintenance is essential in ensuring the proper functioning of the website, preventing security issues, and addressing any technical errors that may be present.

Business owners that do not have the time, technical expertise or man power but are looking to actively grow and improve their website.

If we're changing a picture or a piece of content on a web page it would probably take 15 – 30 minutes depending on the specific change. Adding a blog post might be as well; but if we have to do any formatting and source or resize an image it will take longer.

Yes, our maintenance plans are tailored for WordPress websites; however, we can also work on other types of opensource CMS/PHP/HTML websites.

Apart from maintenance services, we also provide recovery for compromised WordPress websites. In most cases we are able to successfully repair and recover websites that have been hacked. Contact us with your website details to get a price estimate.

For reference, here are a few examples of what is not included in our maintenance plans :

Menu redesign
Media creation and edits
Copywriting
New functionality
Page redesign

Website Maintenance Cost

We have 4 fixed maintenance plans that are affordable and cover most businesses needs.

Our prices range from RM 250 to RM 800 per month.

Contact our sales team if you need a customized maintenance plan based on your needs

The frequency of maintenance can vary greatly depending on the complexity and functionality of the website, as well as the goals and resources of the website owner. Some websites may require frequent updates and maintenance on a daily or weekly basis, while others may only need occasional updates a few times a year.

It's a good idea to have a regular schedule for website maintenance to ensure that the website stays up to date and runs smoothly.